What is GPAW?
Guinea Pig Awareness Week, or GPAW, is a week of activities dedicated to improving the health and welfare of guinea pigs. We will be bringing you a week of exclusive content over on our GPAW Facebook page and Instagram page. Join our Excel guinea pigs Berry and Bramble throughout the week as we explore what it means to be a guinea pig owner and share some top tips, uncover interesting facts and, of course, post lots of great photos!
Endorsed by the British Veterinary Association and British Small Animal Veterinary Association, we will be covering the five welfare needs of our guinea pigs.
Plus, our partners will be helping us along the way. For this jam-packed week of activities, we have partnered with four animal welfare charities: Blue Cross, PDSA, RSPCA, and Wood Green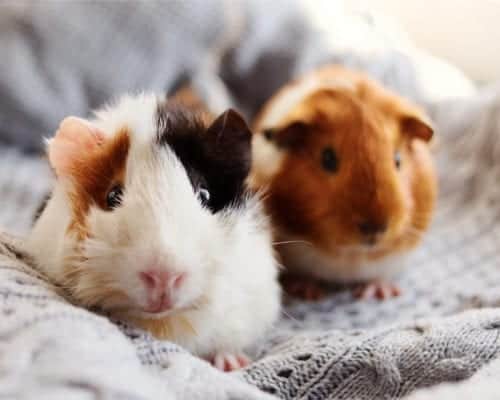 Where is GPAW taking place?
Head over to our social media pages to stay up to date with all things GPAW. We're on Facebook and Instagram. In the run up to the big week, we'll be running lots of fun competitions and posting great content.
Plus, don't forget to download your GPAW pack from our website today! We have downloadable packs for guinea pig owners, vets, rescue centres, and retailers to get you and your piggies ready for GPAW 2021.
Download packs
Download your GPAW pack today! Perfect for vets, retailers, rescue centres and guinea pig owners, each pack contains materials for you to use throughout the week, and beyond. This includes the very first Perfect Piggies Programme, a handy checklist to help you keep your piggies just perfect!
I am a Vet
Download your Guinea Pig Awareness Week vet pack, perfect for a piggy friendly practice.
I am a Rescue Centre
Help us spread the word about the best guinea pig care by downloading your GPAW pack.
I am a Retailer
Spread the word to your customers with our GPAW pack made specially for retailers.
I am an Owner
Get involved with our GPAW packs, ideal for owners of great guinea pigs!
Competition time
Head over to our Facebook page to enter our Guinea Pig of the WHEEK! competition.
This week we're looking for the most chilled out piggies. Do you reckon you've got a contender for the top prize at home? Enter a photo into our competition to be in with a chance of winning a bag of our brand new Excel treats!